Friday, Nov 08,2019
The Best Dentist in Etobicoke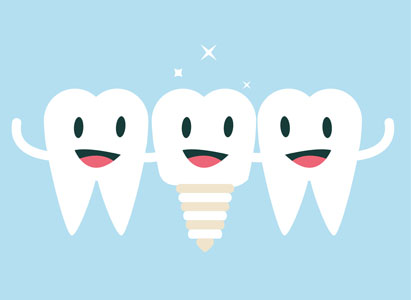 With the recent influx of social media, online reviews, marketing companies online it can often be confusing for patients to decide which office is right for them. When there are so many marketing websites advertising the Best Dentist in Etobicoke or Top Dentists in Etobicoke.
Dentists are often made to pay for marketing fees, an unfair disadvantage to those Dentists that don't have the time and/or funds to focus on online marketing. There is no way to determine who is the best dentist anywhere you go. Dental offices are either owned by Individual Dentists or Corporations servicing anywhere from 500 patients or more a year.
Noone has access to patient records nor can Dentists discuss there patients experiences with marketers without patient knowledge and it cannot be cross referenced with other Dentists. Therefore, there is no way of determining who is the best dentist in Etobicoke or Top Dentist in Etobicoke or Best Dental Care in Etobicoke since marketing companies cannot directly contact Dentists to ask for their patient lists to get reviews nor can you compare patient experiences at different offices as every patients dental care needs are different. No Dentist can claim to be the best dentist and is considered to be unethical in making such claims.
How is a patient to decide who is the best dentist in Etobicoke or top dentist in Etobicoke or Best Dental Care in Etobicoke? Here is a list of points to consider when selecting a dental office and why Mimico Creek Dental may be the right fit for you

1. Customer Service - Is Front Desk knowledgeable and able to answer your questions. At Mimico Creek Dental, our focus has always been the patient and how we can best treat them. Dr Mangat personally works with each member to ensure we are aware of when and why different procedures are recommended to patients and their benefits.
2. Dentists - Noone can be a jack of all trades, and master of none. Our Office is compromised of 3 General Dentists who work closely together to provide patients with the best possible care. Each of them, vary in personality and skill set to cater to our different needs of our patients. Dr Mangat has shifted his focus to Cosmetic Dentistry with Invisalign and Veneers. You will often find him doing consults in the office and showing patients the link between gum disease and misaligned teeth, dental aesthetics, and patient education. We don't compromise on care and have brought on Specialists to our network of clinics to help patients that need extensive dental treatments.
3. Free Incentives to join Dental Offices - Online marketing companies will often provide patients with an incentive to join an office. Yes, it sounds great but its at a fee for the Dentist. Instead, at Mimico Creek Dental we focus our time and energy participating in local events, where potential patients can meet our team and ask questions about their dental needs. We want to get to know all our patients and ensure they are happy with the services provided at our clinic. Our Practice Owner believes in education and knowing our local community demands has been adapting over the years.
4. Modern Technology - Ethically, a Dentist can't claim to have the 'best dental technology' instead its up to the Practice Owner what they choose to invest in and what direction they want their practice to go. At Mimico Creek Dental, Our Team tries and tests before they will purchase a product for the office or use it with our patients. Yes, we have tried different whitening, scanners, x-ray sensors, etc., to see what is best for our dental practice.
At our office, you will find a 3D image scanner for Invisalign in Etobicoke to show patients wear and tear from misaligned teeth, Invisalign education materials, Panoramic x-ray machine, digital sensors, Smile iPad scan, Velscope - an aid to help detect abnormalities in the mouth, intra oral cameras, DSLR cameras to get better patient photos for education, and a nice coffee machine since we are all fans of this drink!
5. Patient feedback - Yes, as like any other office we have google reviews, facebook reviews, yelp reviews, are on discussion boards. It can often be difficult to figure out which review to follow online. Negative and positive reviews can be found on any business but due to patient confidentiality a Dentist cannot release information online or give a personalized reply as to why the negative experience happened at their practice leaving them at an unfair disadvantage.
Currently, we are servicing over 5000 patients a year between our two clinics. Our focus is to adapt to our patient needs and service them the best we can. We believe in open communication with our patients and invite them to speak to any of our staff members for any questions they may have.
6. Dentist treatment recommendations - Every patient has unique needs therefore every patient needs their own customized treatment plan. Often times, patients can misconstrue sales with dentistry. Dentistry is a fine line between communicating effectively and knowing the patients needs.
For example, if someone has periodontal disease they will need cleanings every 3 or 4 months. A child or someone with mild gingivitis may need cleanings every 6 months. Having chronic inflammation and build up in the mouth leads to disease thats why its important to maintain our teeth and gums. Someone who is in pain and it doesn't look like a cavity, may need to see the General Dentist or a Root Canal Specialist to determine the cause. Thats why in Dentistry you get varied opinions.
So how does a patient know what is right for them? Ask your Dentist in Etobicoke to show you why and reasons they believe you need treatment. At Mimico Creek Dental, each dentist is equipped with the technology they need to communicate and educate the patient on what they need or should consider as the best treatment option. Our Dentists have the tools to discuss cases where a patient need extensive treatment and can meet with their colleague to put their patients treatment plan in list of priorities. We want our patients to have access to services and Specialists when needed.
7. Your Dental Team - Get to know your team and know your Dentist in Etobicoke. Are they passionate about oral health, does the team seem well informed, are they working well together?
With our patients busy lives, we spend about an hour on average with them at our dental office and in that time span you should get to know your team, what your oral condition is and how you can improve it. We suggest patients book an initial consult or exam or cleaning with our dental office to see if its the best fit for them. Are you someone who prefers to see the same Dentist or Hygienist? No problem, let us know!
Our Team has worked with us for years, as they believe in the Owner's vision for Oral Health Care. There are plenty of Dental Office in Etobicoke but our Team collectively hires or brings on a new member when we know they will bring new knowledge and skills to our Offices. We believe we have our Dream Team and we treat our patients the same way we treat our families, friends, and kids at our offices. Everyone deserves the best possible care. Have any more questions? Call us at anytime.